W H O W E A R E

Our Mission

HeartPoint has been created by medical professionals to provide patients with a source of credible information about heart disease. Having any type of disorder of the heart can be scary- we're here so that you understand your heart, and how to take care of it with the best graphic and written explanations we can muster.


Our Perspective

We maintain this site from the perspective of physicians, physicians assistants, and nurses who are still very active in clinical practice. Over the years, we have come to recognize that it is not only our knowledge of the subject, but our ability to teach patients which will provide success in medical care. With all of the "new research" out there, it's easy to forget just how much we know. Furthermore, there is a tendency to let controversy obscure what we agree on. Patients will be much more successful if we would put those things that are simple and most of us agree on into practice!!


Our People

Dr. Darrell J Youngman is the founder and the Medical Director of HeartPoint. He is certified by the American Board of Medical Examiners in both Internal Medicine as well as in Cardiology. He is a Fellow of both the American College of Physicians (F.A.C.P.) as well as the American College of Cardiology (F.A.C.C.). He is currently the Medical Director of Cardiology, Medical Director of the Cardiac Catheterization Laboratory, and Medical Director of the Coronary Care Unit at Via Christi Regional Medical Center, a 600 bed tertiary care center in Wichita, Kansas. He holds a position as Clinical Associate Professor of Medicine at the University of Kansas School of Medicine, Wichita. Dr. Youngman obtained his degrees at Texas Tech University (undergraduate), the Texas College of Osteopathic Medicine (D.O.). His Internal Medicine residency was completed at David Grant USAF Medical Center and his cardiology fellowship at Walter Reed US Army Medical Center in Washington, D.C. He has a long interest in patient care, patient education, and computer technology.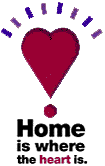 | Who We Are | Contact Us | Old Stuff | Links | Site Map | Home |
| Commentary | Food You Will Love | HeartPoint Gallery | In The News | Health Tips |